First Coast Infectious Disease Consultants' Office Infusion Center (OIC) provides comprehensive ambulatory infusion services in a comfortable and private setting.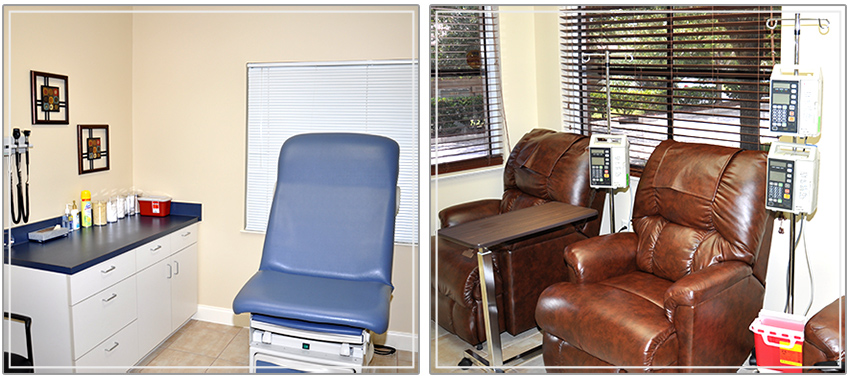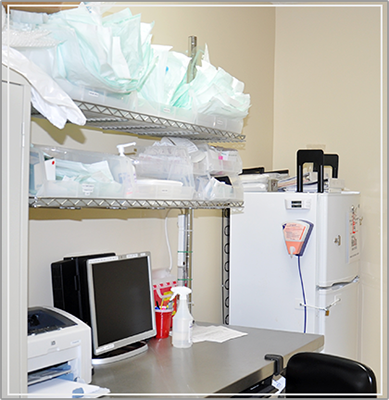 Services are provided under the direct supervision of our infectious disease specialists. They include:
Care plan oversight and couseling
Lab draw and lab work monitoring
Pharmacokinetics
Pharmaco-economics
Preparation and administration or distribution of ordered medications, supplies, and equipment
Intravenous line insertion
Central line catheter maintenance & care
Outpatient therapy monitoring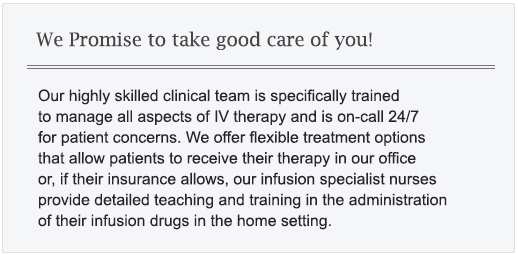 IV Antibiotics
IV Antifungals
IV Antivirals
IV Immunologlobulin (IVIG)
Infliximab (Remicade)
Natalizumab (Tysabri)
Other biological immune modulators
Other infusable and injectable drugs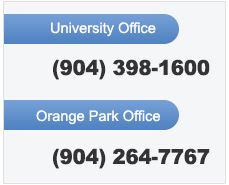 The attending physician or office designee calls the patient's preferred OIC location.
The attending physician or designee faxes the face sheet, including demographic/insurance information, and orders (as necessary) to the OIC location fax number.
The attending physician or designee informs the patient that our OIC staff will contact him/her for an appointment.